The Rose City Hot Club's focus is serving the live musical needs of upscale private events, quality businesses and elite corporate functions. We particularly enjoy ensuring each wedding celebration will be truly unique, special and memorable. The Rose City Hot Club also performs publicly when our schedule permits. Join our private email list to receive invitations.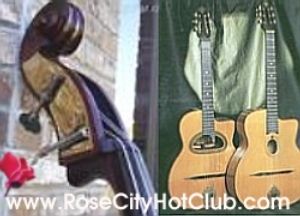 ~~~~~~~~~~~~~~~~~ Premier Northwest wedding venues: ~ Timberline Lodge ~ Mt. Hood ~ Washington Park Rose Garden ~ Crystal Springs Rhododendron Garden ~ McMenamin's Grand Lodge, Forest Grove, OR ~~~~~~~~~~~~~~~~~ Notable Performances: Street of Dreams Midsummer Night's Dream Gala Firstenburg Tower Dedication Gala Southwest Washington Medical Center Vancouver, WA Silverton Wine & Jazz Festival Wine in the Woods, Sandy, OR Oregon Dance Fair Scottish Rite Grand Ballroom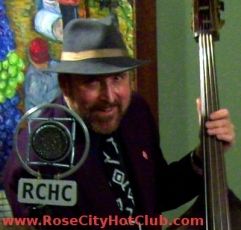 Portland, OR New Years Swing Dance Tail-Wag Gala Oregon Humane Society NW Film Center Reel-Music Festival Djangomania! Summer Music Series Canby Public Library Friends of the Library Music Series Sandy Public Library Art Institute of Portland Open House Dogtoberfest Dove-Lewis Benefit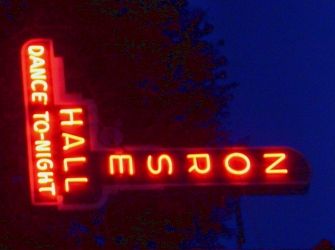 Fremont Festival First-Thursday in the Pearl Art-Walk Last-Thursday Art-Walk on Alberta St. ~~~~~~~~~~~~~~~~~ Fine Restaurants and Quality Event Venues: The Harborside McCormick & Schmick's 20th Anniversary Celebration Portland, OR Equinox New Years Eve Portland, OR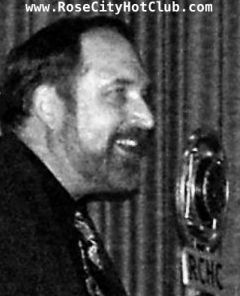 Meriwether's Portland, OR Sheraton Hotel at PDX DoubleTree Hotel at Lloyd Center Elephant's Deli Portland, OR Blitz Buzz in the Pearl Portland, OR Habibi Portland, OR Blue Olive Portland, OR Morrison Street Bar & Grill Portland, OR Historic Norse Hall Portland, OR Muddy Rudder Sellwood, OR Fratello's Silverton, OR The Lumberyard Cannon Beach, OR Bumper's Grill Fairview, OR ~~~~~~~~~~~~~~~~~ Contact the Rose City Hot Club to plan the perfect live jazz ensemble to enhance your next event.